in celebration of our 15th Anniversary,
Desert Smash is excited to announce that we are heading to Mexico for 2019!
The 15th Annual Desert Smash is a charity celebrity tennis event where Hollywood and professional tennis collides.
Desert Smash brings the top ATP and WTA Tour Pro's together to play for a day with Hollywood's biggest stars.
CHOOSE YOUR EXPERIENCE FROM THE FOLLOWING OPTIONS
Play LiveBall – Live Ball! or "Tennacity" as we like to call it, is essentially a "King of the Court" high intensity tennis game. The Tennacity workout is an all tennis live ball experience set to music with inspirational playlists and commentary by the game's top professionals. How it's played – In this tenacious battle for the "Champs side," the challengers seek to win 4 points before the champs win 2. A conductor feeds the ball creatively challenging each player to reach the pinnacle of their game.. THEIR SPIRIT! Its fast paced. No serves. HIGH ENERGY. Community feel. You'll get it right away.
Purchase your experience now or learn more about LiveBall.
Champagne Tables – Enjoy the Desert Smash in style and comfort at the Courtside Champagne Table. Purchase your table now
Contact us at nicole@epicworldwide.net to purchase your experience.
Desert Smash sponsors
date
Coming Soon!
PRODUCED BY:
Epic Sports
The Yetunde Price Resource Center (YPRC) honors the life and legacy of its namesake by assisting, educating and strengthening individuals and families affected by violence and trauma. Committed to helping others heal, YPRC works collaboratively with other Southern Los Angeles based partner organizations to offer a variety of free programs in safe, healing-centered environments.
SOPHIE'S VOICE FOUNDATION supports Global Health and Wellness initiatives in multicultural communities. Sophie's Voice Foundation was founded in 2007 by actors Boris Kodjoe and Nicole Ari Parker in honor of their daughter Sophie who was diagnosed with Spina Bifida at birth. By dedicating themselves to a healthy lifestyle they found ways to address not only their daughters mental, physical and medical needs but also the needs of their entire family. Boris and Nicole have committed their resources and celebrity to educating multicultural communities worldwide on the importance of families and working together to build healthy lifestyles one day at a time.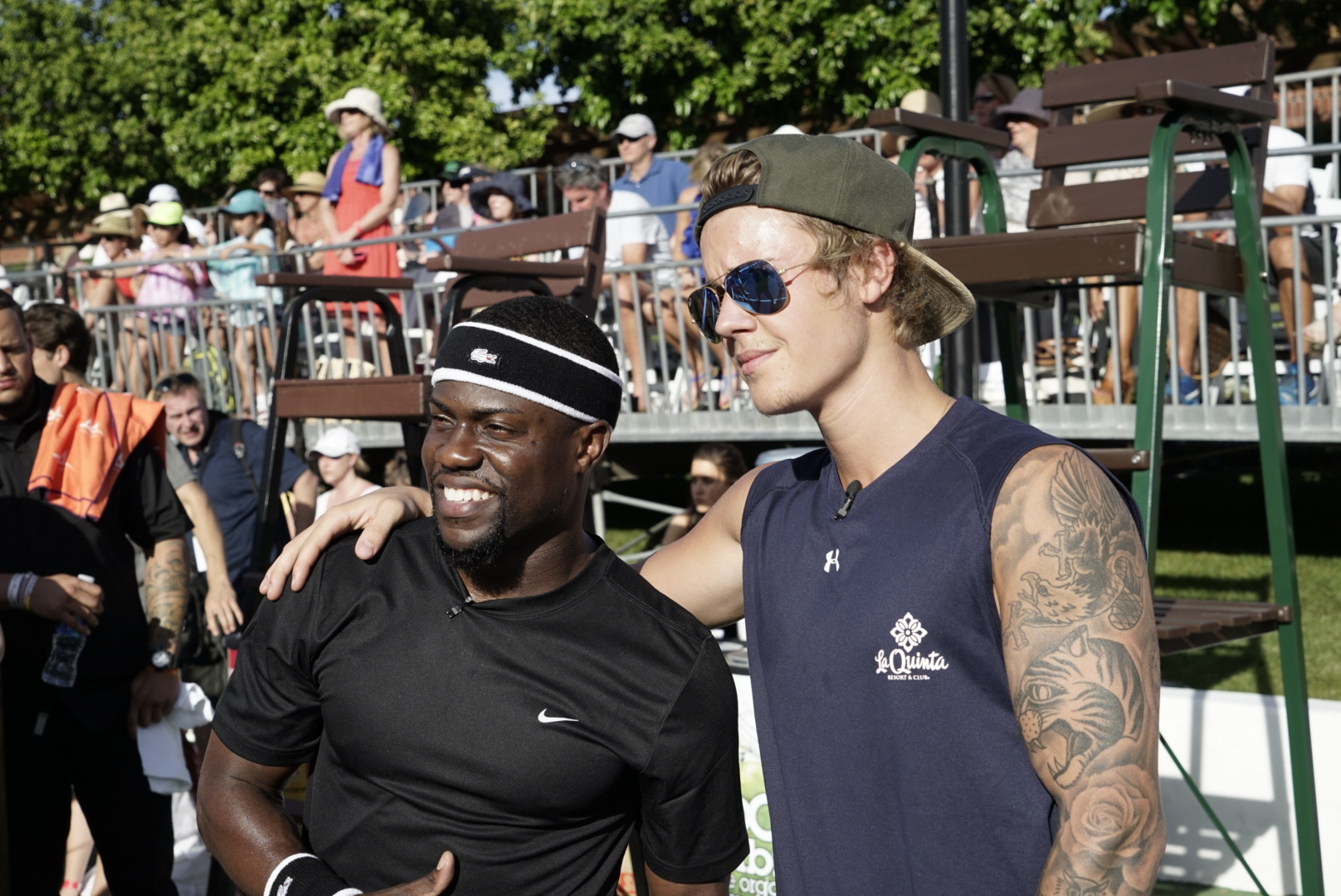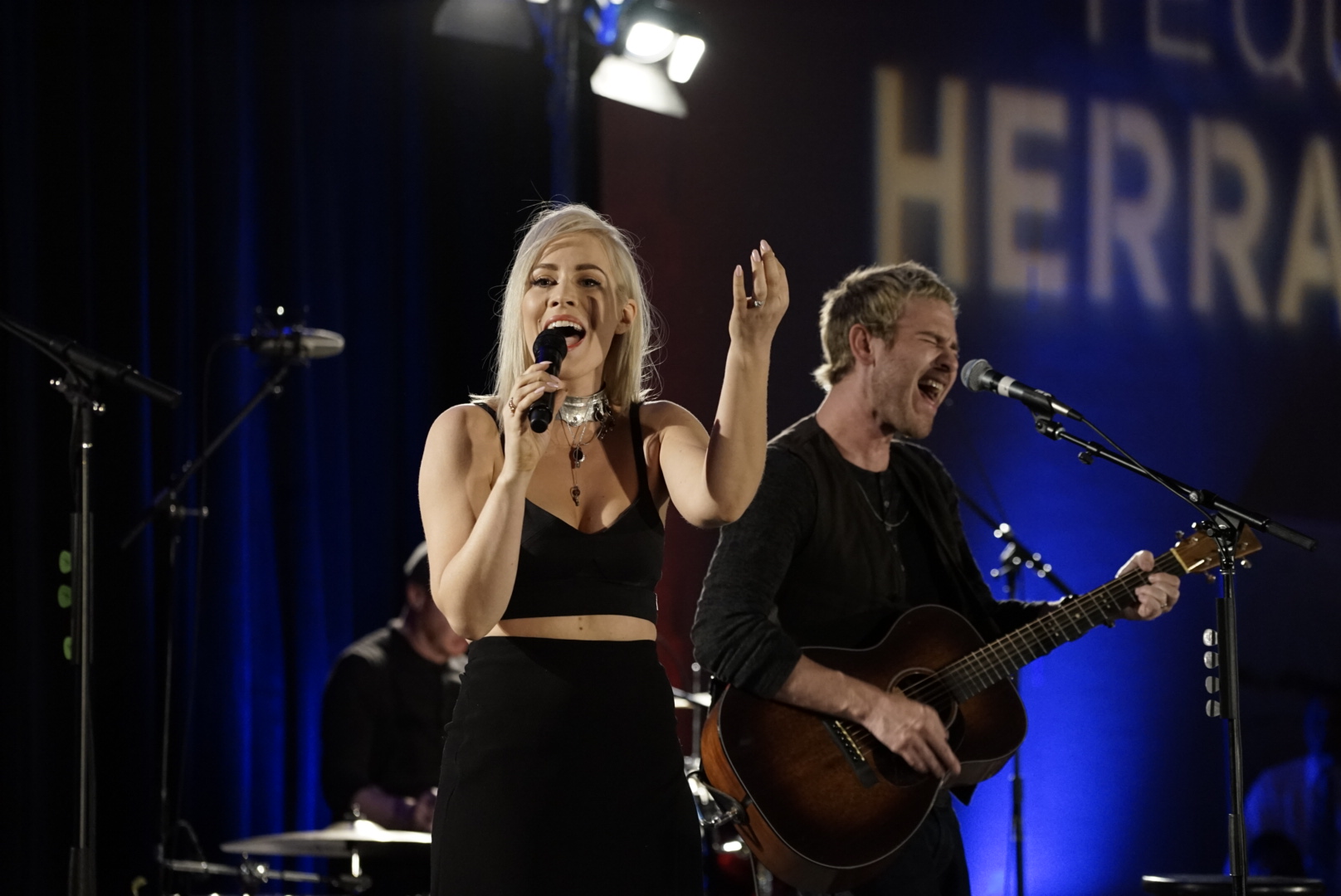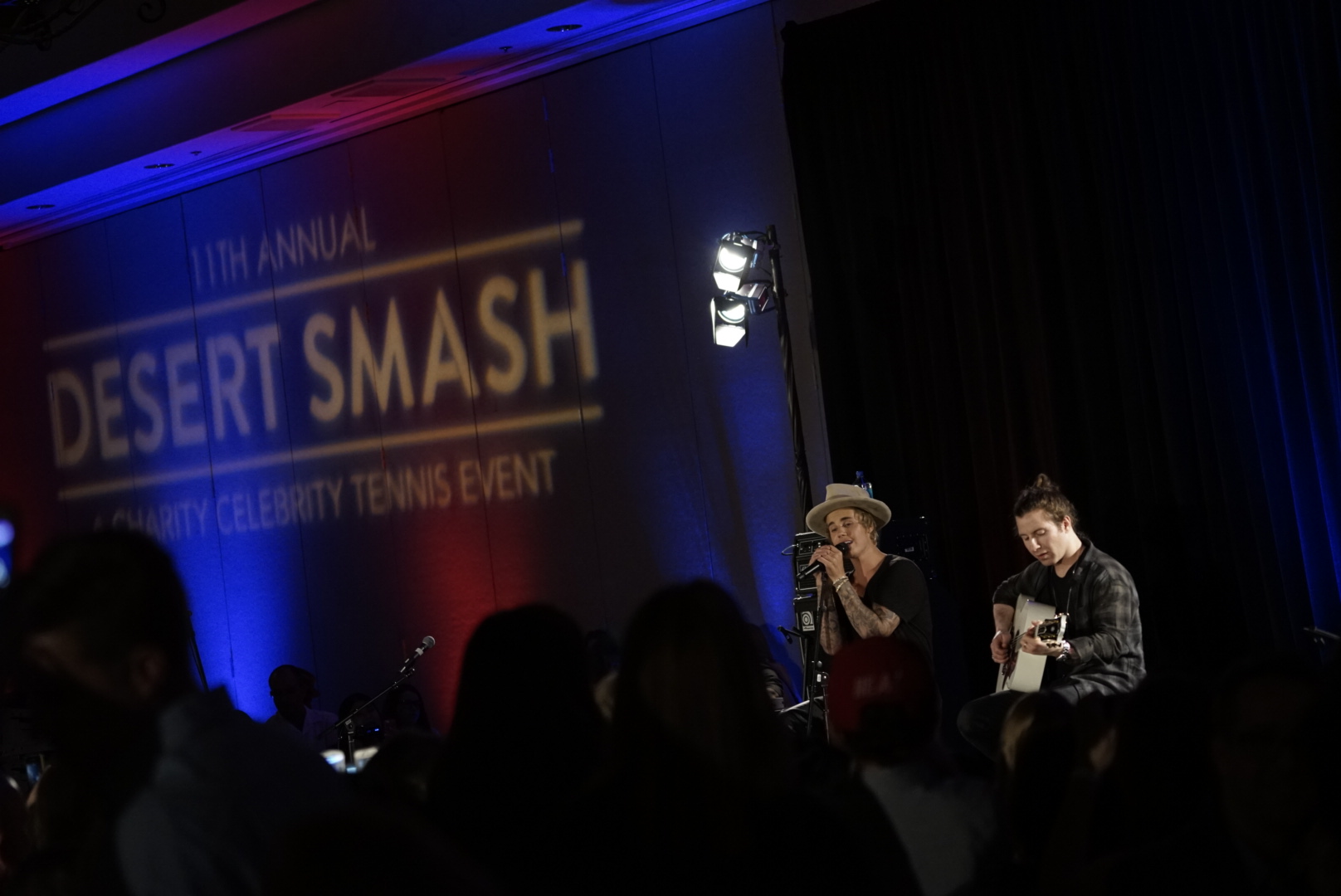 For ticket information or event news, please join the Desert Smash email newsletter.
Event Schedule
TUESDAY, MARCH 6, 2018
LA QUINTA RESORT TENNIS STADIUM
10:45-11:45AM – Tennacity/Liveball Tennis Registration & Warm-Up
11:45AM – Tennacity Welcome, Introductions & Court Assignments
12-2PM – Tennacity Tennis Play!
2-3PM – Tennacity Tennis Luncheon
2-3:30 – Desert Smash RED CARPET
2-5pm – El Tequileno Tequila Lounge Open for VIPs & VIP Courtside Ticket holders
3-5PM – 14th Annual Desert Smash Tennis Event hosted by Serena Williams
Emceed by Tennis Channels' Brett Haber
 
LA QUINTA RESORT FIESTA BALLROOM
8PM – Doors & El Tequileno Cocktail Party
8-11PM – Desert Smash After Party!
DJ Millie presented by Beats by Dr Dre
Hundred Handed
DJ Bob Sinclar
CONTACT
For partnership information or to speak with a press or talent representative, please use the form below.
For sponsorship information please contact Ryan Macaulay.